The symptoms of COVID-19 and influenza are similar, so accurate identification is required
Since December 2019, the new coronavirus (2019-nCoV/SARA-CoV-2 )has been spreading in the world. The current accurate detection and diagnosis of infected persons or carriers is a vital importance and significance for epidemic control. In addition, the current period is the high incidence of various influenza A virus、influenza B virus and other related virus infections. The clinical manifestations of the new coronavirus infection and the early signs of influenza virus infection are very similar. "Chinese National Influenza Prevention and Control Work Plan (2020 Edition)" clearly pointed out that strict pre-inspection and triage, and promote the joint detection of multiple pathogens of respiratory infectious diseases, support simultaneous detection of multiple pathogens especially the differential diagnosis of new coronavirus and influenza A/B virus. .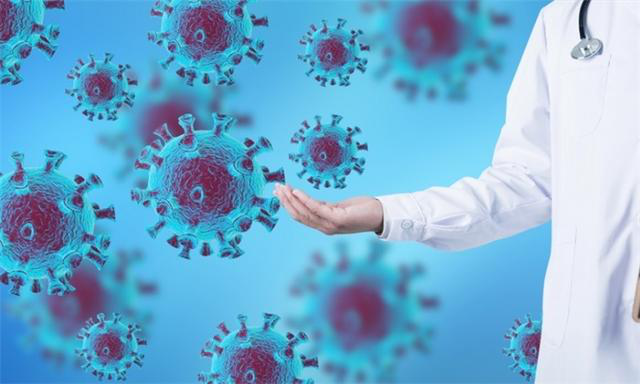 COVID-19 + Flu A /B PCR detection kit launched by CHK Biotech
Nowadays, the great attention has been paid to the screening of other common respiratory pathogens except for the new coronavirus. However, the symptoms caused by the influenza A/B virus are similar to the clinical symptoms of the new coronavirus. In the process of confirming patients with new coronavirus pneumonia or suspected patients, it is necessary to evaluate the possibility of other infections(especially influenza A and influenza B) in order to carry out right clinical classification, isolation and treatment in time, which is a great trouble to be solved in clinical reality. Therefore, CHK Biotech developed the COVID-19/A-B multiplex detection kit to solve this problem. The kit adopts the real time PCR method to detect the three viruses to screen and differentiate the COVID-19 patients and influenza patients, and it can play a positive role in the prevention and control of COVID-19.
Advantages of this product: high sensitivity; simultaneous detection of 4 targets, covering new coronavirus, influenza A, influenza B, and the internal control gene as the quality control throughout the whole process of experiment, which can effectively avoid false negative results; rapid and accurate detection: It only takes 1 hour and 30 minutes from sample collection to result.
Amplification curve of new coronavirus/influenza A/B three combined detection reagent
The new coronavirus epidemic is still in an important stage of prevention and control. Faced with changeable influencing factors, Our prevention and control methods, detection methods, and diagnostic methods continue to put forward high requirements.CHK Biotech is a biological enterprise and has always been brave to assume social responsibilities. We have been constantly overcoming technical difficulties and continue to develop new products related to the detection of new coronavirus viruses.
 We understand that only with the courage to undertake can we continue to grow; only with continuous innovation can we win the future. At any time,CHK Biotech uses "ingenuity" and "innovation" to polish its products and serve the Life sciences, diagnostics fields.
---
Post time: Mar-12-2021