MA-6000 Real Time PCR System
Product Detail
Product Tags
Technological innovation
1.In 2000, it was the first one in the world to create the six-zone temperature control of heating module.
2.In 2000, it was the first one in the world to create light source and emission source through the transmission of optical fiber.
3.In 2003, six independent channels of quantitative fluorescence multiple detection were created.
4.In 2005, created the technology of infrared heating synchronous temperature module.
5.In 2008, created the humanized combination of Windows workstation and mainframe.
6.In 2012, Realized FRAT function.
7.In 2015, created the thermal superconductivity technology of temperature module.
Your ultimate and better choice for qPCR machine
———The MA -6000 real time PCR system
Based on the development and promotion of PCR for many years, combined with the optimization of innovative hardware, structure and software, Molarray has launched a new real-time fluorescence quantitative PCR system- MA-6000.
Main features and advantages
1.Six independent temperature control
2.Thermal compensation technology of temperature module
3.No edge effect of temperature and optics have
4.Maintenance-free long - life continuous spectral excitation source
5.Synchronous and fast acquisition of low temperature CCD 0.15s in cold state
6.Relative quantitative high sensitivity 1.5 times effective discrimination
7.Flexfoie, open and user-friendly software platform
8.Open reagent consumable platform
9.Gold team, intimate service jet you have no worries about your experiment
1.Basic materials research
2.Pathogen detection
3.Public health safety surveillance
4..Meat products adulterated
5.Transgenic testing
6.Food safety inspection
7.Drug development and rational drug use
8.Precise tumor treatment
9.Gene expression
10.Genetic screening
11.Genotyping
12.Stem cell research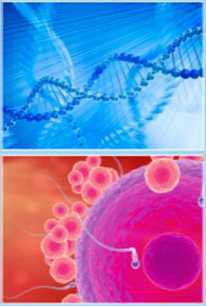 Accurate and innovative temperature control technology
On the basis of the six independent temperature control technology, using the enclosed liquid heat transfer efficiency, combined with environmental scanning monitoring regulation auxiliary infrared with heating and intelligent variable frequency system voltage, current, ensures the module heating speed, effectively prevents temperature overshoot no edge effect and the evaporation temperature, not only saves your precious time to amplify the required temperature uniformity and the repeatability of the results achieved perfection, no matter what kind of test mode, application, it can get good data uniformity and repeatability.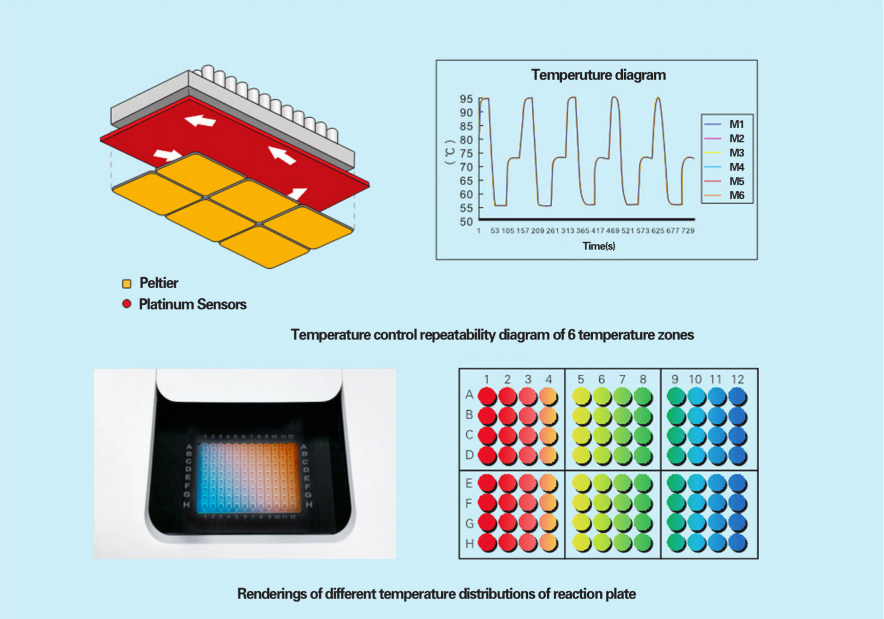 The world's leading optical detection technology and advantages
On behalf of the world's leading optical transmission and collection technology, use optical fiber after the excitation light source for reaction system and the emission of light from the reaction system after excitation, the energy attenuation without conduction to each reaction holes and cold CCD, from physical properties to ensure consistency and authenticity of the excitation and detection, and greatly improve the detection sensitivity, can make your low effective detection and distinguish easily copy sample.The channel mismatch function is added to extend the application field of qPCR to the protein level and provide a new way for the construction of multiple systems of diagnostic reagents.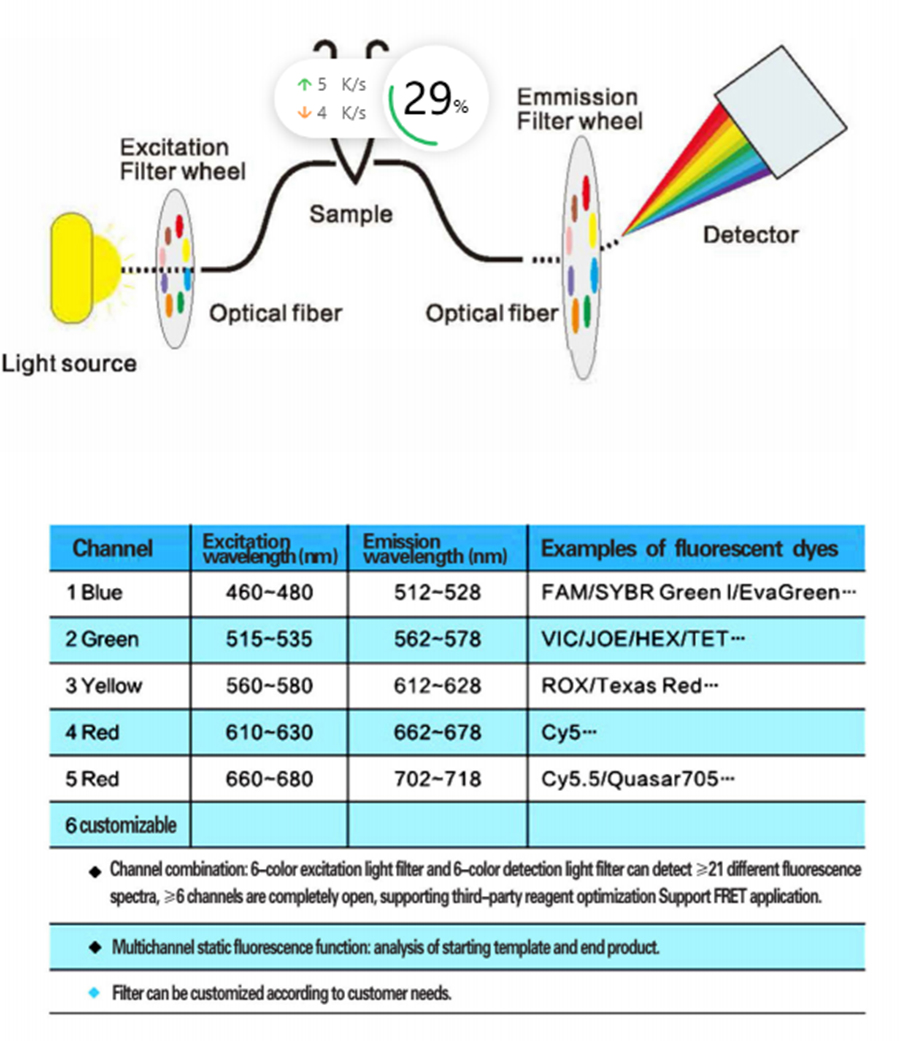 Software platform
Real-time monitoring, automatic discrimination and calculation of positive and negative results, automatic establishment of standard curve, absolute/relative quantitative, multiple quantitative, fusion curve, gene mutation, quality control graphic analysis, fluorescence correction, PCR amplification efficiency, high-resolution fusion curve (optional match), etc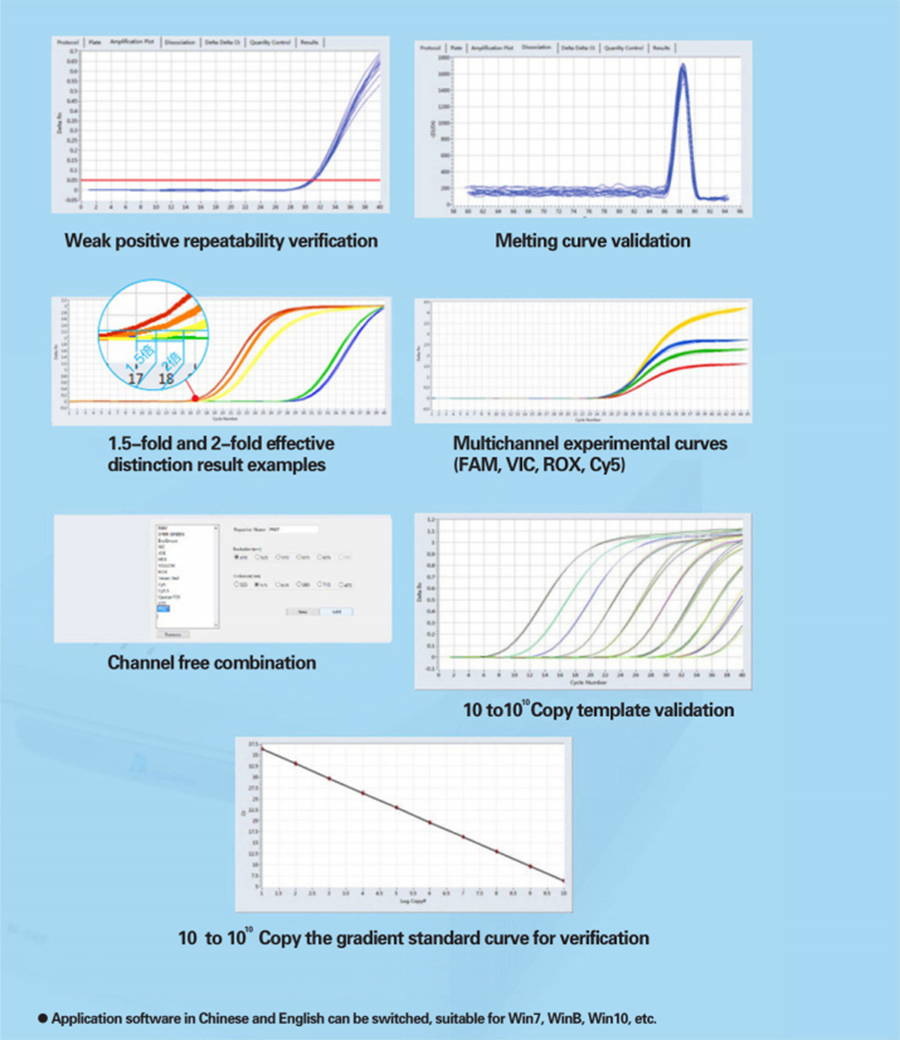 Instrument Parameters
| | |
| --- | --- |
| Name | Parameter |
| Tube capacity | 96x0.2m I |
| Apply consumables | 02ml single tube, 8x02ml row tube, 96-hole plate (applicable to domestic tube) |
| Temperature control range | 4℃~99℃ |
| Heating speed | 5℃/S (Max)    3.5℃/S (Avg) |
| Cooling speed | 5℃/S (Max)     3.2℃/S (Avg) |
| Temperature control accuracy | 0.1℃ |
| Temperature uniformity | ±0.25℃ |
| Temperature accuracy | ±0.1℃ |
| Number of temperature control areas | 6 |
| Excitation light source | Full-wavelength maintenance-free halogen tungsten lamp |
| Excitation light wavelength range | 380nm~780nm |
| Number of excitation channels | 5 (Can be extended to 6 channels) |
| Detector | -20℃ C CD |
| Detected light wavelength range | 380nm~780nm |
| Detection channels number | 5 (Can be extended to 6 channels) |
| Suitable dyes and probes | FAM/SYBR Green/LC Green/Fluorescein, VIC/HEX/TET/Cy3/Cy3.5/JOE/Yellow555,ROX/Texas Red,Cy5/Cy5.5 |
| Confidence | It can effectively distinguish 5000 and 10000 copies with 99.8% confidence degree |
| Software functions | Absolute quantification, Relative Quantification, Genotyping, Amplification |
| Hot cover | Electric hot cover |
| Automation platform | It can be used with automatic workstation to improve work efficiency |
| Linearity range | 10°-1010 |
| Power supply | 100~240V,50~60Hz |
| Data output form | User Settings |
---
Previous:
MA-688 real-time PCR System
---